Point of Sale Software News:
09/01//2013
10/01/2014

64 bit Operating system SOLUTION for Power POS.

We now have an easy, supported, Virtual Machine solution for anyone who uses a 64 bit Operating System.
We call It POWER VM64 XP-Mode.
It includes:

Oracle Virtual Machine (free),
Microsoft xp mode 32 bit with license (free),
Avast Virus Protection (Because Microsoft No Longer supports MS Security Essentials for XP)
Latest Power POS version (free, with existing Power POS LIcense).

All installed remotely for $200.00 / PC. Call us for an appointment, 800-646-4767.


Note:You must have internet access on PC.

10/01/2014

Windows 8.1 Has Been Released!. Most machines purchased currently include ONLY the 64 bit Version of Windows. However, the Windows License allows the installation of EITHER the 64 bit Version or the 32 bit version to run under the same key. What this means to you is that, now you have several options when it comes to installing Power POS.

Download (HERE) the 32 bit version of your opeating system and install it (Use your existing key) instead of the 64 bit version and install Power POS in it.
Have our support personel install our Power VM64-XP-Mode Virtual Machine with Power POS, and use your 64 bit operating system "Out of the box".
Install your own Virtual Machine for use with a 32 bit Operating system (Your old XP disk) and install Power POS in it.

The Choice is yours!

01/01/2013
NEW FAX NUMBER 754-300-2388, Please make a note.
10/11/2012

Microsoft Update Breaks DOS environment in Windows XP


Microsoft Windows Updates for Windows XP dated about 10/8/2012 – 10/12/2012 with the following KB identifiers has caused the users of Power POS to get out of memory error messages.

kb2749655
kb2756822
kb2661254-v2
kb2724197

These must be uninstalled to regain the memory originally available to the DOS environment under which Power POS runs.


UNINSTALL of Windows XP Updates.

Go to the control panel and click Add\Remove Programs.
Once it populates, look at the top of the box and add a check mark to the box marked 'show updates'.
It will repopulate the window again and all updates will be listed.
In the upper right select "sort by:" DATE
Scroll to near the bottom of the list and you will see the updates in question
Uninstall each one, restarting as needed.

Some of the updates may give a warning about certain programs "possibly" not running properly, but those warnings may be ignored.

06/01/2011
How do I get rid of the Microsoft "Security Warning" screen?

Open Internet Explorer.

Settings from Tools, Internet Options.

Click on the Security tab.

Select Local Intranet and click Sites.

Clear the checkbox for Automatically detect intranet and check the other 3 boxes.

Click the Advanced button on that same dialog box

Clear the checkbox to "Require server verification (https) for all sites in this zone.

And add "file://ServerName" to the list of trusted sites.

Click OK

Click Apply

Click Ok

Close Internet Explorer

The security warning will NO longer bother you!

03/01/2011
12/01/2010
Windows XP PC's are still available from CompUSA, they have both New and Refurbished units in stock!
09/01/2010
POS International Wants to remind you that we offer CUSTOM Business Application Program Development Which includes:

Website consultation and design - over 5000 templates to start from
Website Shopping Carts
Website Hosting
Motion graphics for internet applications - Gifs, Flash, Mp4
Website Content Management Systems - Joomla, Drupal, Mombo
Desktop to Online database bridge - Desktop Programs that function across the internet
Specialized Desktop Applications, including

| | |
| --- | --- |
| | Gift Card and Loyalty Card, CRM |
| | Dispatching |
| | Pest Control |
| | Manufacturing batch control, MRP |
| | School Prepaid Lunch |
| | Online Medical Writeup and data storage |
| | and thousands more written specifically to YOUR requirements. |

07/21/2010
We NOW offer EMERGENCY Off-Hours Support! Some of our clients have requested off-hours support, so we have styled this offering to accommodate these situations. Read more here.
More News, Click here....
Updates: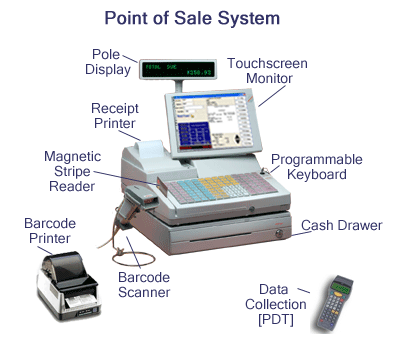 Since 1985, POS continues to be one of the foremost providers of world-wide distribution of point of sale software and hardware. Our unique combination of technology, dedicated personnel, creative customizable solutions, and exemplary record in customer service make us the industry standard.

Click here to get the POS online support tool