---
Benefits of POS Computerization
While small businesses find their niche by providing personality and uniqueness of shopping experience that mega-stores cannot provide, they cannot afford to be left behind in technology. Customers may like human contact and assistance while shopping but they also want to be rung up in a timely, efficient manner. Quick check-out is just the tip of the iceberg in computer automation. The real advantage to automation is in the money it can make and save the small business owner. And the ways automation can save you money are endless!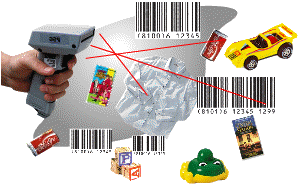 With inventory tracking the business owner can promptly catch shrinkage and theft and take action to remedy it. Inventory tracking can also help streamline the stocking and reordering process, by eliminating slow-moving items and increasing the turn-over rate of stock. For example if a boutique owner has cardigans in blue and gray and only gray is selling he/she will be able to find this out before costly overstocking mistakes. Tight control on inventory can also reduce lost or mishandled inventory, and time the delivery of new stock. A POS system can also increase sales by maintaining a customer database detailing who the customers are and what they buy to personalize service and provide a mailing list for direct mailing. Sales can also be increased by built in sales prompts which remind sales associates to ask for the purchase of add-on items (would you like fries with that…). Prompt accurate statements track profit and help to make a sales plan. Specialized modules can also track rental items, payroll and time cards, track employee productivity and even do accounting. With so much competition for the consumer's dollar independent retailers need to be mean, lean merchandising machines. The small business can't afford NOT to be automated, especially when the utilization of a POS system can increase yearly profits up to ten percent!


"Take the Tour" was developed to give you a basic understanding of the point of sale industry and to showcase our products and services.

Take the Tour


Why Automate?


Why POS?


FAQ's


Leasing Information


Customer Testimonials